Looking for information about Anime in Japan?
You're in the right place!
In this post I'm going to tell you everything that you need to know about Anime in Japan.
Let's dive in!
Before your trip
Where is the best part of Tokyo to stay?
Shibuya & Shinjuku are the best places to stay in Tokyo. Why? Because they're accessible from almost any attraction in Tokyo, it's a strategic place to stay.
If hostels, Airbnb or hotels are a bit expensive in Shibuya or Shinjuku, I would also recommend you to stay in Asakusa or Akihabara. The reason is that they are close to Akihabara, the best anime attraction in the world.
Also, the Sensoji Temple, Tokyo Skytree  and the real-life locations of Saranzamai are near Asakusa.
In short, try to find a place in Shibuya or Shinjuku, if you can't, stay in Akihabara or Asakusa.
What is the best season to travel for Anime fans?
Option 1: The end of March
AnimeJapan, the biggest anime convention in Japan, is held every year in the last week of March.
Also, cherry blossom season is between the end of March or the first two weeks of April.
That makes the last week of March the best season to travel to Japan.
Option 2:  Between the last week of July and the first week of August
World Cosplay Summit Tokyo, Comiket Summer, Wonder Festival and other events are all held around this time. Also, it's pretty hot, so if you prefer hot temperatures, this time frame is for you.
Don't forget that the Olympics will be held next year in August.
Option 3:  The end of the year
Comiket Winter and JUMP Fest, two of the biggest anime events, are held in the last weeks of December. Also, you can go to a lot of Winter Illuminations.
Option 4:  Based on the release date of a TV anime, anime film or OVA.
Before and during the screening of a new TV anime, anime movie or OVA, there are always exhibitions, cafes, and stores related to that anime.
For example, before the latest Dragon Ball movie came out, there were limited time exhibitions, cafes, and stores of Dragon Ball in Tokyo.
Heroes: Rising, the new movie of My Hero Academia is coming out this December. If you love Boku No Hero Academia I'd recommend coming to Japan around December.
If none of your favorites anime will have new material soon, come to Japan whenever you want. You might even find some exhibitions of older series.
Is Japan an anime or manga Paradise?
Yes, there are hundreds of Anime & Manga spots in Japan. One of Mipon's objectives is to gather all the anime & manga spots in a single place.
Wherever you happen to be in Tokyo, anime is kind of just part of the everyday scenery there.
Even vending machines are decorated with Anime.
How many days do I need to visit the most important anime spots in Tokyo?
I'll say that you need at least 3 or 4 days to visit the most important anime spots.
Yes, the Ghibli Museum & Pokémon Café are two anime attractions which I would recommend to reserve in advance.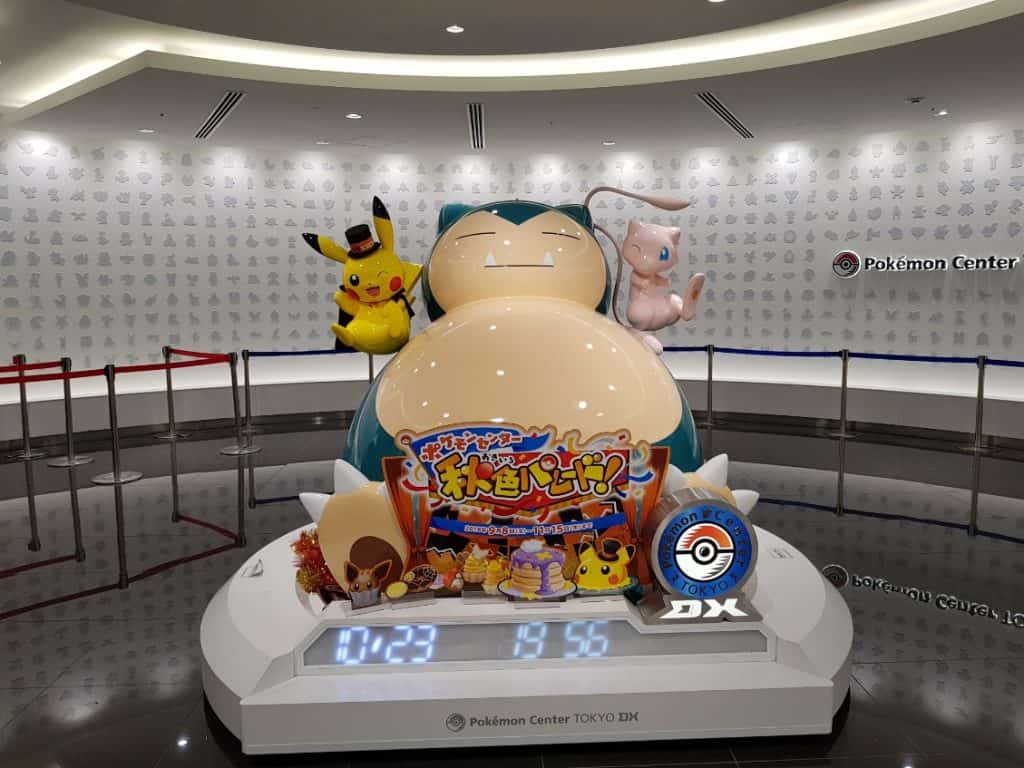 Which city in Japan has the most anime spots?
Tokyo (of course).
Anime Spots
Any must-go spots in Tokyo for a fan of anime?
Yes, here's a list of the best anime attractions that you can't miss:
Apart from Akihabara, there a lot of good places to visit. Check out the article above and expand those horizons.
I don't speak Japanese, can I enjoy anime attractions?
Most of the anime attractions are English friendly. Don't worry 😀
Any Dragon Ball attractions in Japan?
There is only one Dragon Ball attraction in Japan (pretty disappointing isn't it?). It's a VR Game in Osaka where you can shoot a Kamehameha, it is fantastic!! You need to try it!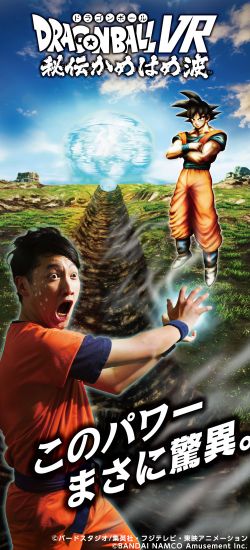 You can find more info here:
Also, you can find merchandise of Dragon Ball at tons of stores in Japan. For example, in Akihabara, Otome Road, Nakano Broadway, etc.
My favorite place to find Dragon Ball goods is at JUMP Store, you can find senzu beans and other cool stuff.
What are the best Sailor Moon attractions?
Universal Studios in Osaka has a 4D Sailor Moon attraction, and in Tokyo, you might also want to visit the real-life locations of Sailor Moon in Asabujuban and the themed cafe. 
What would be the best place in Tokyo to find Full Metal Alchemist  stuff?
I've been living in Japan for 4 years and believe it when I say that it is SO difficult to find FMA stuff, especially T-Shirts.
But, last year I found some figures & keychains at Nakano Broadway & Akihabara.
I know it's frustrating that it's almost impossible to find a place that sells merch of one of the greatest manga/anime. I'll keep digging and if I run into a good store that sells FMA merch I'll add it to this post.
You can find stuff of One Piece & Naruto in almost any store in Japan.
As for Bleach, Katekyo Hitman Reborn and other shonen jump shows, check out JUMP Store. T-shirts are a bit more difficult to find but you can take a look at this article for more info:
Where can I find Kingdom Hearts stuff?
At Artnia, you can buy goods of Kingdom Hearts and lots of other Square Enix games.
There are also 6 more Square Enix Stores in Japan. I've only been to the one that is inside Artnia. 
Are there locations in Tokyo featured in anime and manga?
Sure! There are a lot and it's called anime pilgrimage.
You can find more info here:
Is it safe to travel around Japan and do anime pilgrimage?
Of course! Even for girls it's super safe to travel around Japan. It's one of the safest countries!
Where can I find people that dress up as anime characters?
You can find cosplayers at almost any anime event in Japan, though unlike events overseas, you'll often have to find a cosplay area.
You can check out Mipon's events to see a list of upcoming anime events in Japan.
Also, you can find a lot of cosplayers on Otome Road.
Any attractions of Death Note, Hunter x Hunter or Tokyo Ghoul?
Yes, you can visit the real-life locations of Death Note & Tokyo Ghoul.
As for Hunter X Hunter, there isn't any attraction. 
What it the best themed café?
I think the best themed café comes down to the thing you like the most. Like if you don't like Square Enix you won't like the Artnia Café as much as someone who does.
IMO the Steins;Gate themed cafe and the Captain Tsubasa restaurant are the best.
But again, it depends on which anime you like.
Are anime restaurants Vegan or Vegetarian-friendly?
I'm a vegetarian and I can tell you that Japan is not vegan or vegetarian-friendly. There are some anime restaurants or cafés that have one or two meals for vegetarians but it's definitely not for vegans.
Shopping
Price of anime goods in Japan?
You can find some cool keychains starting from 5 USD and figures from 10 USD. Like everything, it depends on the quality of the product.
What's the best store to find cheap figures, keychains, etc?
Visit any anime street like Akihabara, Nakano Broadway, Otome Road, etc.
In my experience, Nakano Broadway has been the place where I found the highest variety.
Where to buy Anime T-Shirts in Japan?
You can find more info here: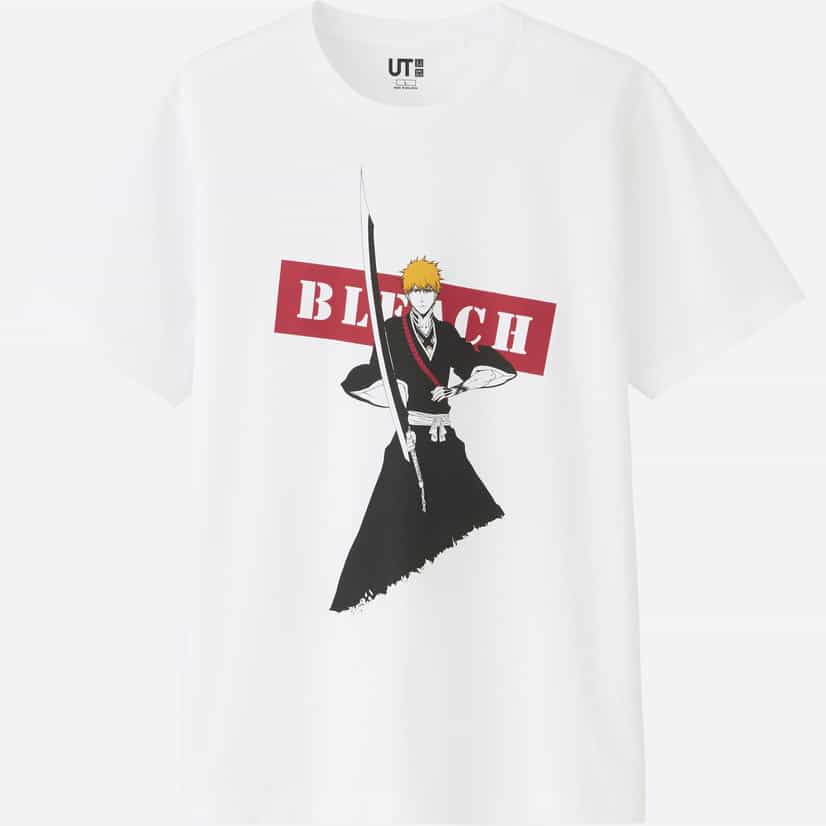 How much do I have to save if I'm gonna go otaku shopping in Akihabara?
Depends on you. The first day that I walked around Akihabara I went crazy and I spent around 600 USD.
The best thing to buy as an Otaku in Japan?
Depends on what you like. My favorite anime is Code Geass, so the first time that I came to Japan all I wanted was merch of Code Geass. I ended up buying a buy a big Lelouch. Also, I bought some Gundams and Dragon Ball figures. 
Best place for older anime merch Tokyo / Kyoto / Osaka?
Nakano Broadway or any Mandarake store are great for older collectibles like laser discs, old posters, old figures, or anything forgotten by time and only remembered by you.
General Questions
My friends are going to Japan, what anime souvenir should I ask for?
I'd ask for a keychain of my favorite anime or an issue of Shonen Jump.
Also, for a normal visit, you can also find rare figures around Akihabara. If you're in Tokyo during events, there's plenty of event limited things to take back with you.
Where can I watch good-quality, English-subtitled anime while in Japan?
You might be thinking something like:
"There is so much on Netflix or in Amazon Prime that I desperately want to watch, but it has no English subs"
What I'd recommend is to buy a VPN. I use Express VPN and I can tell you that it's the best.
Also, I've heard good things about Nord VPN.
With a VPN you can change your location and you can watch Anime legally with English ( Spanish, French, etc) subtitles
Remember, a VPN will not only help you to watch anime legally but will also guarantee your online privacy. (And a piece of advice, don't use a free VPN, there are a lot of bad implications with using a free one) Buying a VPN has been one of the best decisions I've ever made.
Did I miss any questions you have?
Let me know now in the comments below.