Sword Art Online (SAO) Real-Life Locations Tokyo
Are you visiting (or living in) Japan and want to visit the real-life locations from Sword Art Online in Tokyo?
Then you found the right post.
I'll show you the EXACT location of popular places and landmarks featured in the animated series.
I'm also adding many pictures comparing the real-life scenery of Tokyo with how it's portrayed in the anime.
Btw, I almost forgot to tell you that this anime attraction is entirely FREE.
How to start? 
If you already read Steins; Gate real life locations in Akihabara or Your Name's real life locations you already know that I try to write anything I can that's related to anime pilgrimage as a step by step guide.
In SAO, the locations are pretty far from each other. So, my recommendation is:
travel around in Tokyo and if where you're going happens to be near one of these SAO related places, pay it a visit.
Otherwise, specifically seeking out the landmarks that I listed in this post will take you a lot of time.
I'll walk you through the following places featured in the anime:
Imperial Palace East Gardens
In the first two episodes of Sword Art Online II – Gun Gale Online you might remember that Kirito and Asuna had a date.
That date took place at the Imperial Garden in Tokyo,
The Imperial Palace East Gardens is one of the most popular attractions in Tokyo, so even if your travel partner doesn't like anime, you need to go there.
Remember, that the gardens close at 16:00 or 16:30 depending on the season.
The closest station to the Imperial Gardens is Otemachi Station on the Chiyoda, Tozai, Marunouchi, Hanzomon and Mita subway lines. You can find more info here.
Address: 1-1 Chiyoda, Chiyoda-ku, Tōkyō-to 100-8111
Photo credits here.
Parlour Shiseido
I bet that this place is quite familiar to you. It is the restaurant-cafe where Kirito met Seijirou Kikuoka at the beginning of season 2.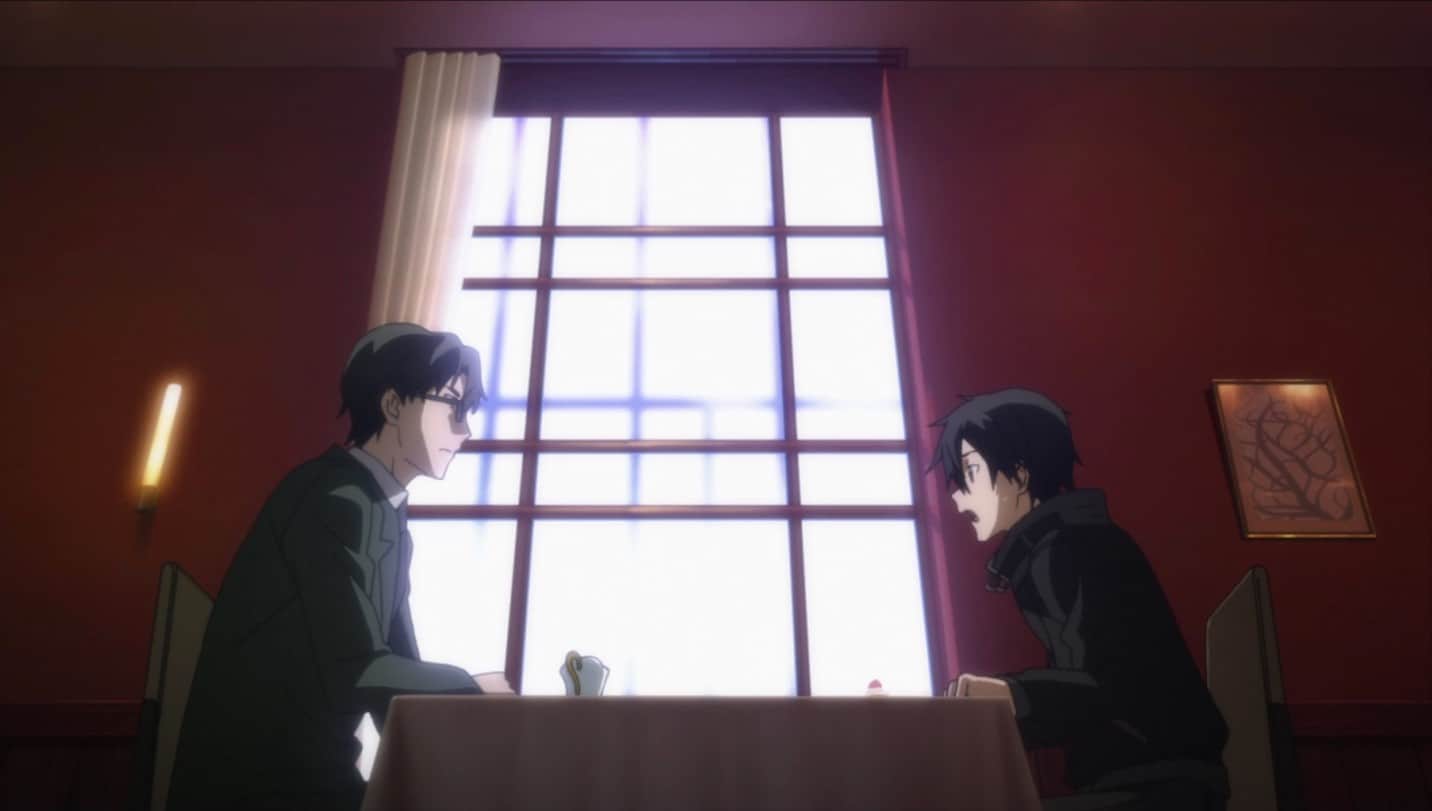 At the end of Gun Gale Online's arc Kikuoka met Kirito and Sinon.
After visiting the Imperial Palace you can go to Parlour Shiseido, located just 4 minutes away by train.
The cafe is located inside the Tokyo Ginza Shiseido Building and the closest station is Ginza Station.
Address : 8 Chome-8-3 Ginza, Chūō-ku, Tōkyō-to 104-0061
Photo credits here.
Yebisu Garden Place 
In the movie of Ordinal Scale, one of the fights takes place in Yebisu Garden Place.
As you can see, the place looks almost identical to the anime.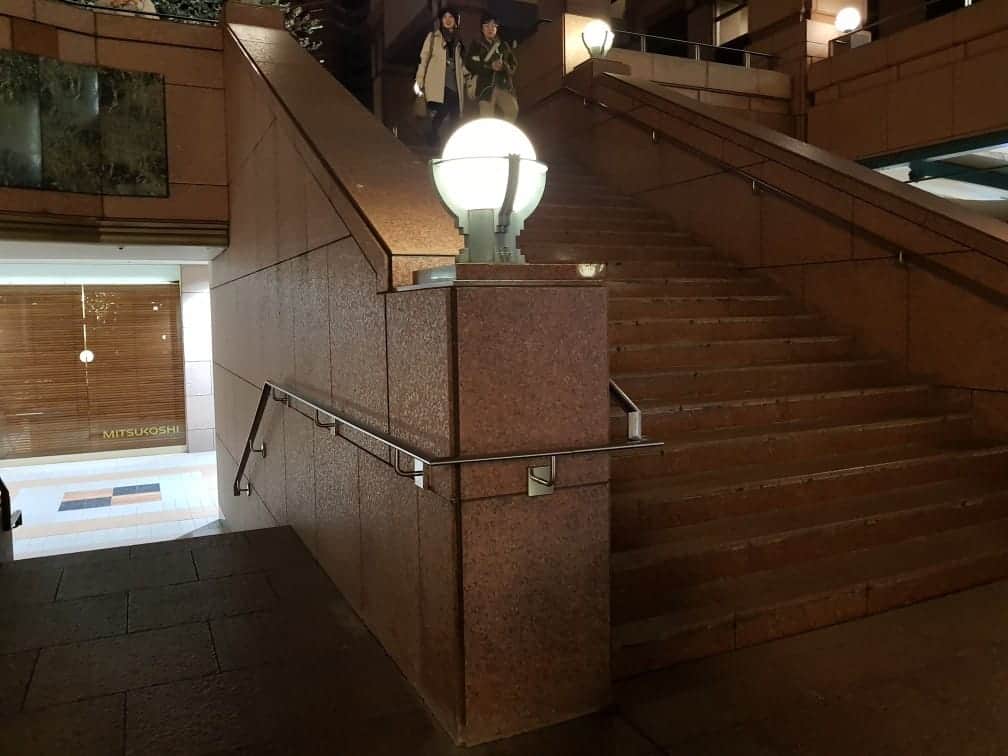 Btw, if you are in Tokyo between November and February, there is a pretty cool illumination with over 100,000 LED lights decorating the whole venue.
It is a wonderful spot if you come with your boyfriend or girlfriend.
You might want to visit the Museum of Yebisu Beer if you come to Yebisu Garden Place.
Yebisu Garden Place is a four-five minute walk from the east exit of Ebisu Station, one station from Shibuya Station on the JR Yamanote Line. You can use the JR pass to go to this place.
Address: 〒150-6018 Tōkyō-to, Shibuya-ku, Ebisu, 4 Chome−20−番 恵比寿ガーデンプレイス
Shinjuku East Exit
In the Ordinal Scale movie, one of Yuna's concerts was held in Shinjuku.
Address: Shinjuku JR Station east exit.
Anniversarie Cafe
This spot appears in the first opening of the second season. I don't remember if it appears in an episode.
Would be great if someone can confirm it in the comments of this post.
Anniversarie Cafe is a one minute walk from the A2 exit of Omote Sando Station, one station from Shibuya Station on the Hanzomon Line.
Address: 3 Chome-5-30 Kitaaoyama, Minato-ku, Tōkyō-to 107-0061
Dicey Cafe
I'm sure that you'll be pretty excited about this spot. Yes, the entrance of Dicey Cafe is a real-life location in Ueno, Tokyo.
Unfortunately, it is only the entrance, not the whole bar.
The entrance of Dicey Cafe was featured again in the first episodes of Sword Art Online: Alicization.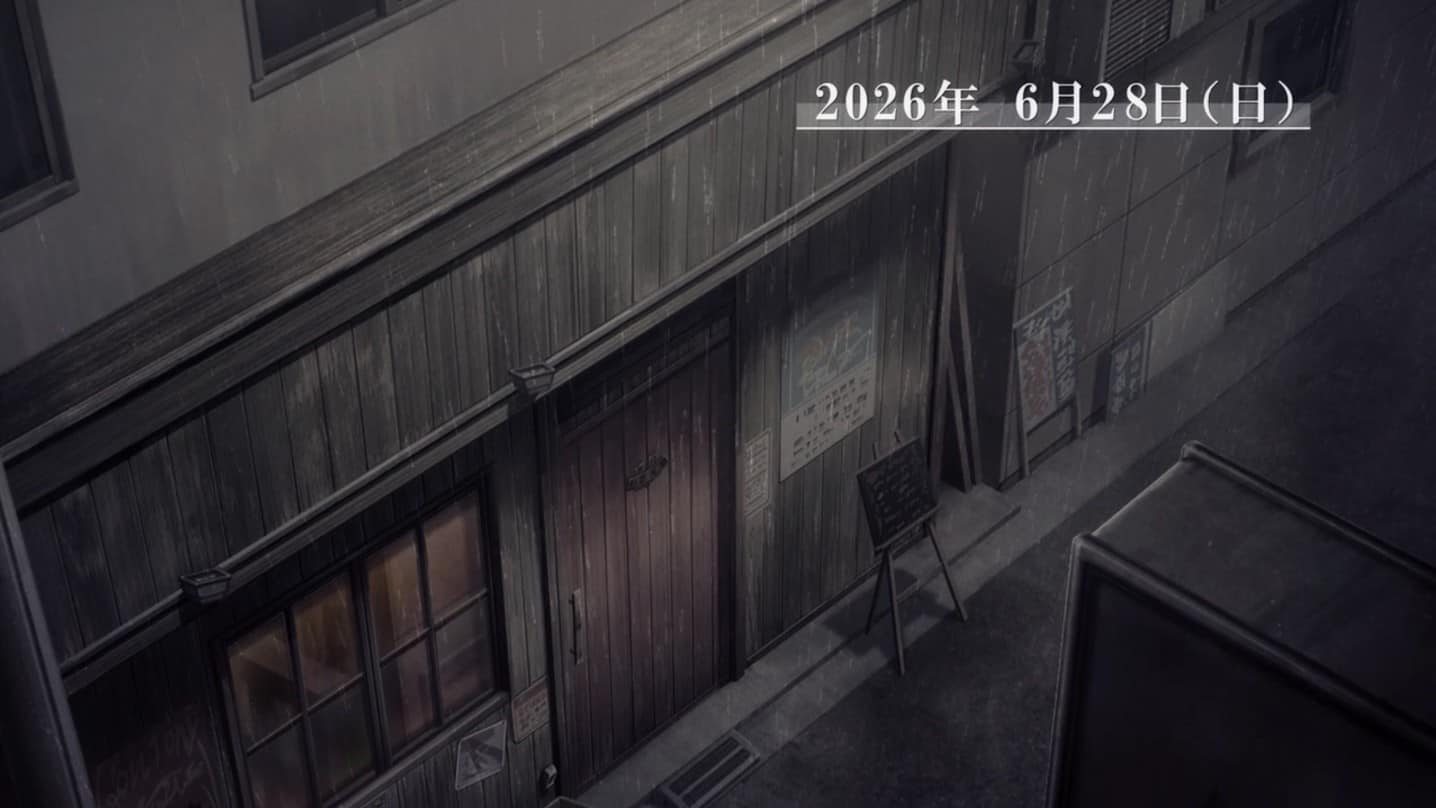 Address: close to Ueno Okamachi Station exit 7
*We will soon go to this spot and add the exact location.
Alicization: Kirito vs Laughing Coffin Guild
Before Kirigaya remained in continuous FullDive (through the Soul Translator) and joined to a virtual world called Underworld, Kirito ran into a fight with one of the former members of the Laughing Coffin Guild.
This anime real-life location is close to the Miyanosaka station or Kamimachi station on the Tokyu Setagaya line.
Address: 1 Chome-27-28 Sakura, Setagaya-ku, Tōkyō-to 156-0053
Photo credit here
Tokorozawa Station
This location will be also familiar. In Season 1 opening 2 we can see Tokorozawa station.
I couldn't find any good photos of this spot. I'll go myself sometime soon and take some pictures, so check back shortly.
Yuki's house
In Episode 24, Asuna went to Yuki's house. The model that was used for Yuki's house exists in real life and you can visit it in Kanagawa (1 hour from Tokyo).
The house is close to Hoshikawa Station.
Address: 1-chōme-18-8 Hoshikawa, Hodogaya-ku, Yokohama, Kanagawa 240-0006, Japan
Thanks to the user Marc for finding the location.
Pictures are taken from mr510boc
Yuki's funeral
Yuki's funeral took place at the Catholic Hodogaya Church in Yokohama.
If you are Catholic, the mass is held in Japanese at 10 am every Sunday.
The church is a fourteen-minute walk from Hodogaya Station.
Address: 8-41 Kasumidai, Hodogaya-ku, Yokohama, Kanagawa Prefecture 240-0014
Alicization: National Defense Medical Hospital
In episode 5 of season 3, Asuna and Suguha (a.k.a Leafa) went to this hospital to try and see Kirito.
Address:3 Chome-2 Namiki, Tokorozawa, Saitama Prefecture 359-0042
Btw, I don't know whether the model that was used to create Kirito and Asuna's house exists in real-life. I will keep digging 😀
I will constantly update this post, so wait and check back for more real-life locations from SAO.
Now I'd like to hear from you:
Do you know any other real-life locations from SAO in Tokyo?
Why do you think that people don't like SAO?
Is Asuna the most beautiful anime character? (Spoiler: it is :P)
Let me know by leaving a quick comment below right now.